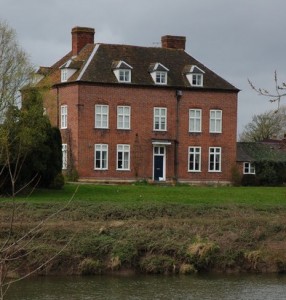 Deciding when to hire an attorney is sometimes easy- if you are being sued or find yourself in jail, for instance.  However, there are often grey areas where you need to determine your appetite for risk, the nature of the threats you face, and whether you prefer risk prevention or damage reaction.  As an analogy, consider the fable of the Three Little Pigs.
In this analogy, the pigs are business owners, the wolf is competition or would-be litigants, and the attorney is the architect and builder.  Seems simple, always build a brick house, right?  The truth is that you don't always need a house that sturdy.  If you own a dirt farm, the need for a confidentiality agreement is fairly weak.  You can probably get by without one and risk the fact that someone may steal your soil secrets.  A straw house will do when a mouse, and not a wolf, is doing the huffing and puffing.  The hairs of your chinny chin chin may in fact, suffice.
For a less clear-cut example, consider the owner of an energy bar company.  She conducts tours of her factory, where she has developed a way to use the cocoa bean husk as the primary material for her packaging.  Freshman students in the Entrepreneur program from the local university come through, with hi-res digital cameras.  While the students are probably honorable, and the tour doesn't come especially close to the special packaging machine, the possibility of some kind of IP theft is real.  Having the students sign a basic confidentiality agreement probably makes sense.  It need not cover every last contingency or be signed in front of a notary, but the 'breeze' coming from this possible danger is real and requires a structure more stick than straw.  Costs will probably reflect that extra bulk, in both planning and execution.
Finally, imagine a software start-up company entering into discussions with a larger rival about a possible merger.  The threat of stolen information should negotiations break down is very real, and could be very expensive.  The wolf with the big lungs is at the door in a scenario like this.  In these circumstances, the software start up will have been wise to consult with an attorney, and have them construct an ironclad confidentiality agreement, meant to withstand a hurricane.
For brevity's sake, this is all obviously simplified.  The take away, however, is still valid: The greater the risk, the wiser it is to get an attorney involved; we love brick houses!
© Allan Parr, 2010, All Rights Reserved
Photo Copyrights Phillip Halling, All Rights Reserved